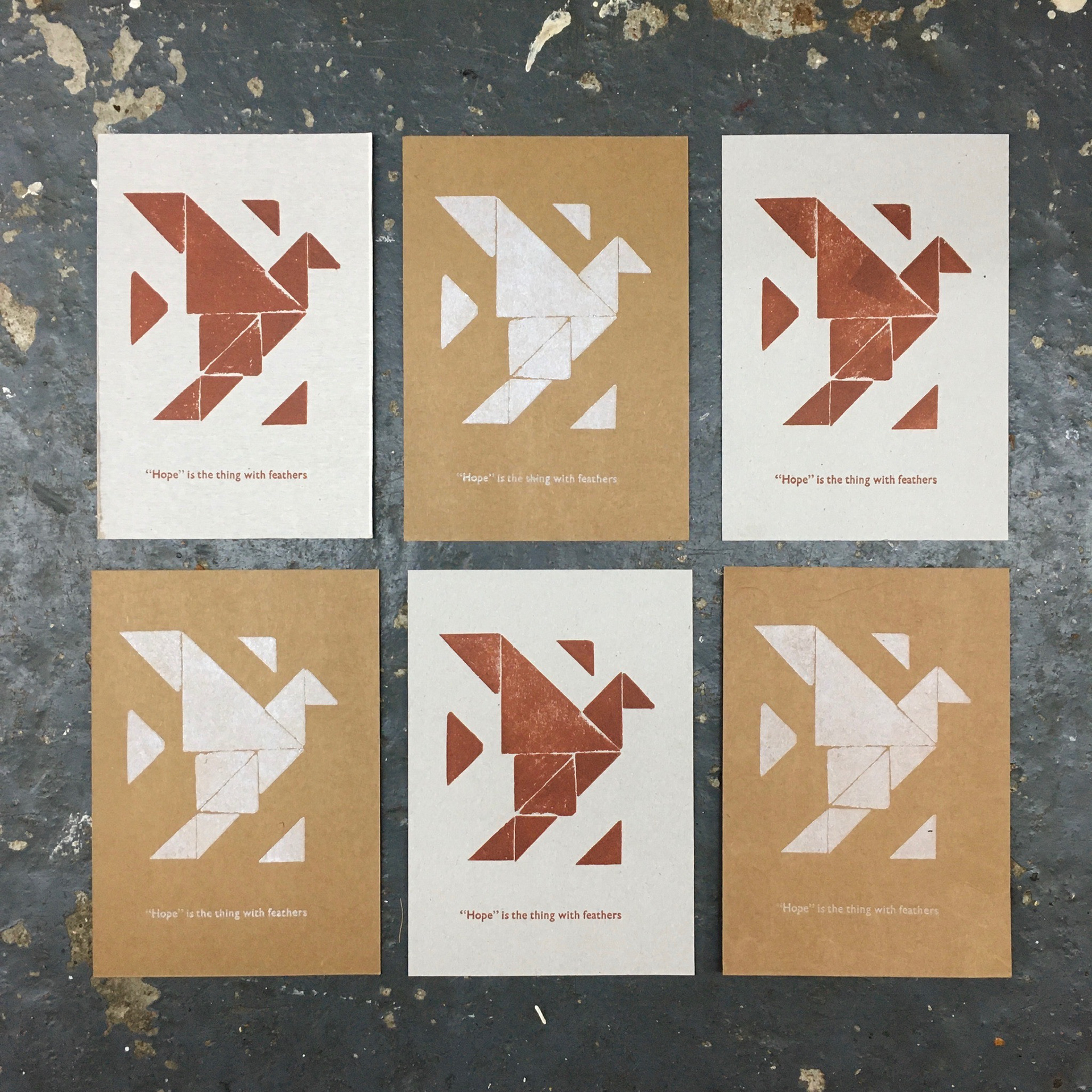 LETTERPRESS POSTCARD PRINT
My contribution to @mckellier's Instagram project, #mypostcardrevival. The inaugural postcard theme was 'Hope'.
Using the title of the famous Emily Dickinson poem as inspiration, I created a tangram-style bird from a random bunch of different sized wooden corners and off-cuts.
Hand-printed on an antique desktop press, my entries were also 'post-consumer waste cards'; all printed on the reverse of recycled cardboard food packaging.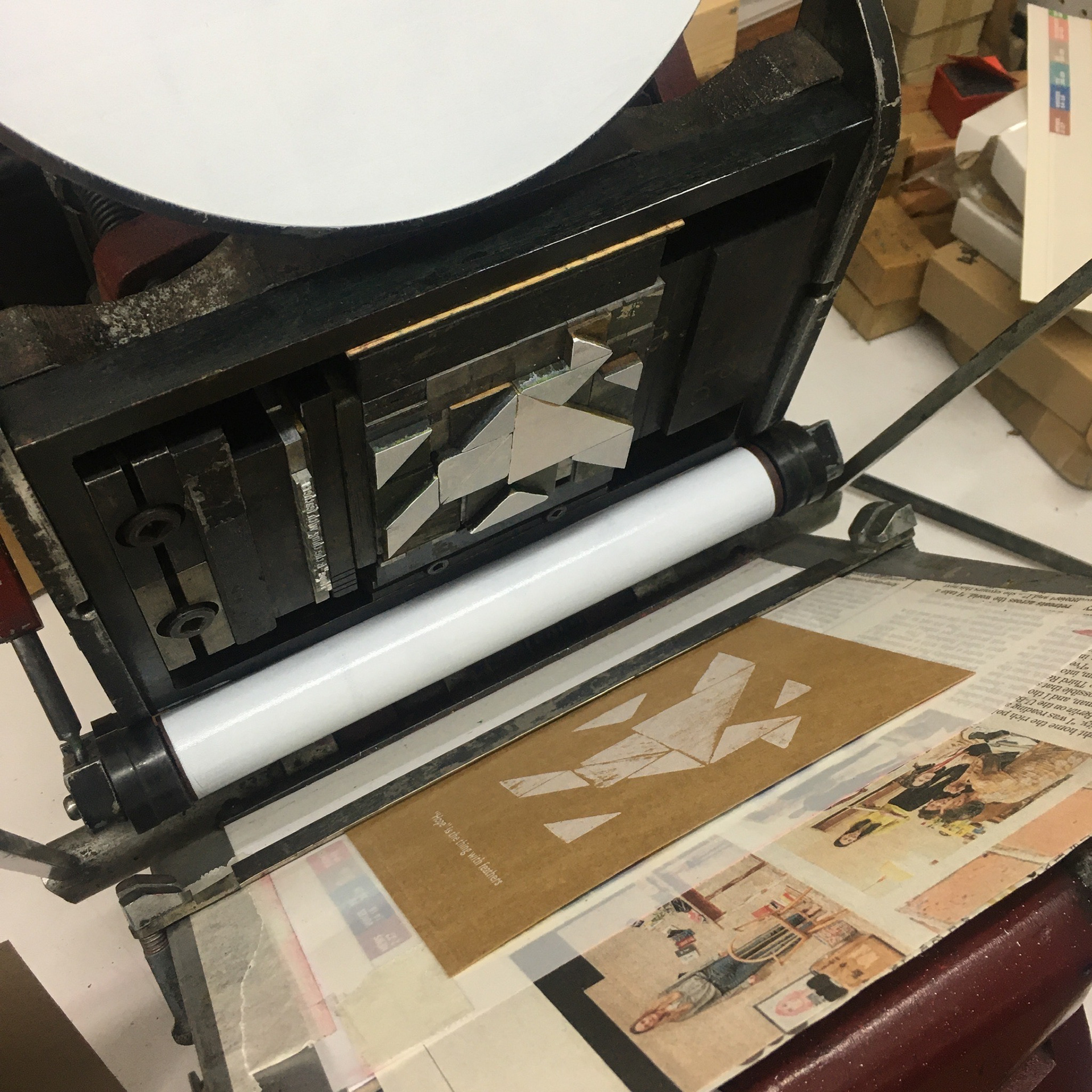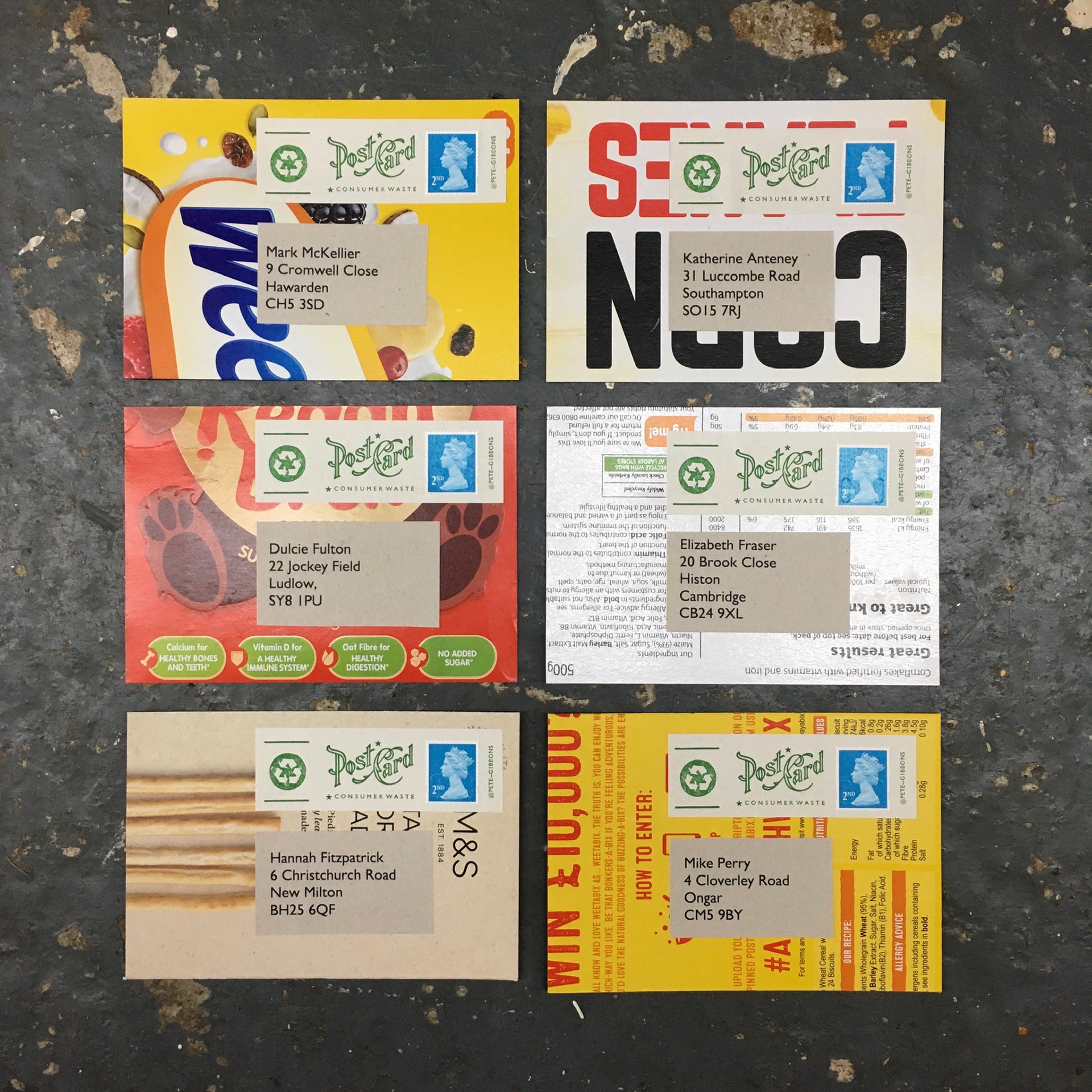 If you're interested in ordering a print, or would like to discuss a bespoke letterpress project please use this form:
Thanks for your enquiry, I'll be in touch by email as soon as I can.